Pedernales Animal Welfare Society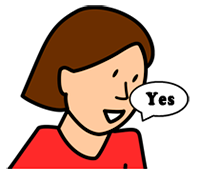 PAWS is a 501(c)(3) non-profit organization that provides low and no-cost spay/neuter assistance to help residents control homeless cat/dog and unwanted pet populations in Gillespie County, Texas.
The mission of PAWS is to create a no-kill community that ends overpopulation of homeless animals and results in higher standards of animal treatment through effective educational and spay/neuter programs.
PAWS is funded entirely by charitable donations and is operated by volunteers who work alongside with other community resources to provide a better quality of life in Gillespie County.  
PAWS coordinates our Trap-Neuter-Return (also: TNR or Spay/Neuter) Program with the City of Fredericksburg, Texas and area veterinarians.
Frequently Asked Questions
What is TNR?
Trap-Neuter-Return involves humanely trapping homeless cats and transporting them to a veterinary clinic where they are:
spayed or neutered.

receive a health check

vaccinated

treated for routine medical conditions if warranted

Ear snipped signifying animal has been treated.
After treatment it is required that animals are returned to their trapped location unless that animal is adopted to a responsible pet owner.
TNR is scientifically proven to stop the breeding cycle of cats and therefore improves their lives while preventing unwanted kittens. It is a fact that the removal and killing of outdoor cats that most city animal control units have employed for decades is a never-ending and futile effort.
How to get TNR
PAWS Spay/neuter services are acquired by appointments only.   
The process begins when you notify PAWS using our online contact form.  Your request is then electronically forwarded to a service volunteer who will contact you and begin creating your appointment.
Cat terminology.
There are many names associated with cat populations.
Lost cats, stray cats, community cats, neighborhood cats, wild cats, and alley cats all refer to the concept of  "Feral Cats". Cats in this group are the primary focus of  PAWS.  These animals live in the wild on their own, do not belong any particular owner and usually avoid all human touch.
Managed cat populations. Feral cat populations that are responsibly maintained with food, TNR programs, and disease vaccinations are considered to be ïn control".  The city of Fredericksburg has several managed cat populations.
Working or barn cats. These animals are generally kept for vermin control; hence, they are called "WORKING CATS".  These animals are usually not petable but can be accepting of humans.  In exchange for their work, working cats are fed, spay/neutered, given medical care and housed (usually out of doors).
Pets.  These animals are tame and considered part of the family.  Responsible pet owners provide quality food, shelter and medical care for their animals.
What We Do
Our volunteers assist clients by scheduling appointments for spay/neuter services.